精品推荐:白子玉书画
2022-04-22 15:47:01 来源:网络
  【藏品名称】:白子玉书画
  [collection name]: Bai Ziyu calligraphy and painting
  【藏品数量】:一组(六幅)
  [collection quantity]: one group (six pieces)
  【藏品简介】:书画艺术品作为我国传统文化精髓,一直源远流长,无论是古代名家书画,还是当代书画家作品,都会随着时间的推移,不断升值,据艺术品市场大数据分析,目前不少投资都游向了艺术品收藏市场,越来越多的人开始投资书画,而且近几年在全国各地掀起一股书画"收藏热",书画市场前景一路走俏!
  [collection introduction]: calligraphy and painting works of art, as the essence of China's traditional culture, have a long history. Whether they are the works of ancient famous calligraphers and painters or contemporary calligraphers and painters, they will continue to appreciate with the passage of time. According to the analysis of big data of the art market, at present, many investments have traveled to the art collection market, and more and more people begin to invest in calligraphy and painting, Moreover, in recent years, there has been a "collection fever" of calligraphy and painting all over the country, and the prospect of calligraphy and painting market has become popular all the way!
  白子玉,内蒙古赤峰市人,八六年从师河北省师范大学美术系杨鉴民教授学习山水,结业于清华美院郭正民重彩画高研班,人民大学花鸟画写生创作班,北京市房山区美协会员,北京典藏美术馆副馆长。自幼酷爱美术,师从内蒙古书画院院长马振祥及河北师范大学美术系杨鉴民教授,受著名国画艺术家孔祥华教授指点,擅长国画山水。曾闭门不出,数十载,经年累月研习提高,作品难得一见,经友人苦劝,爱好书画的收藏者方有幸在数次美术展览中得见尊荣。白老师擅长画虎,形象生动威武雄壮,君王者之气跃然纸上,扑面袭来,给予观者强烈的视觉冲击。观者无不拍手叫好。深受国内外书画爱好者及收藏家的追捧,争相求购收藏。
  Bai Ziyu, from Chifeng City, Inner Mongolia, studied landscape from Professor Yang Jianmin of the Department of fine arts of Hebei Normal University in 1986. He graduated from Guo Zhengmin's advanced research class of heavy color painting of Tsinghua Academy of fine arts, the sketching class of flower and bird painting of Renmin University, a member of Beijing Fangshan District Art Association and deputy curator of Beijing collection Art Museum. He has loved art since childhood. He studied from Ma Zhenxiang, President of Inner Mongolia Academy of calligraphy and painting, and Professor Yang Jianmin of the Department of fine arts of Hebei Normal University. Under the guidance of Professor Kong Xianghua, a famous traditional Chinese painting artist, he is good at traditional Chinese painting landscape. After decades of study and improvement, his works are rare. After the hard advice of his friends, collectors who love calligraphy and painting are lucky to be honored in several art exhibitions. Mr. Bai is good at drawing tigers. They are vivid, powerful and majestic. The spirit of Kings leaps onto the paper and attacks on his face, giving the viewer a strong visual impact. All the spectators applauded. Deeply sought after by calligraphy and painting lovers and collectors at home and abroad, they are eager to buy and collect.
  耗近三十年遍游大江南北,对名山大川、乡间野趣饱含自己深刻独到的体会,流露于画中震撼人心。艺术风格师法自然,继承传统又兼具现代感触。构图满而不塞,虚而不空,笔墨洗练而自然,赋色沉稳而典雅。在他的笔下,没有不能画的山山水水,没有不能用的万般笔法,他对历代山水画大家的经典笔墨技法烂熟于心,随取随用;佩服白子玉先生变化莫测、敢于创新的胆气,他的山水画师承传统,青出于蓝而胜于蓝,创造出自己独具魅力的风格特征,未来的升值空间无法估量!
  It took nearly 30 years to travel all over the north and south of the river. His deep and unique experience of famous mountains and rivers and wild interests in the countryside is revealed in the painting and shocking. The artistic style imitates nature, inherits tradition and has modern feeling. The composition is full but not blocked, empty but not empty, the pen and ink are refined and natural, and the color is calm and elegant. In his works, there are no mountains and rivers that can't be painted, and there are all kinds of strokes that can't be used. He is familiar with the classic pen and ink techniques of landscape painting in previous dynasties, and can use them at any time; I admire Mr. Bai Ziyu's unpredictable and innovative courage. His landscape paintings follow the tradition, surpass the blue and surpass the blue, and create their own unique charming style characteristics. The appreciation space in the future is immeasurable!
  作品赏析:
  Appreciation of works: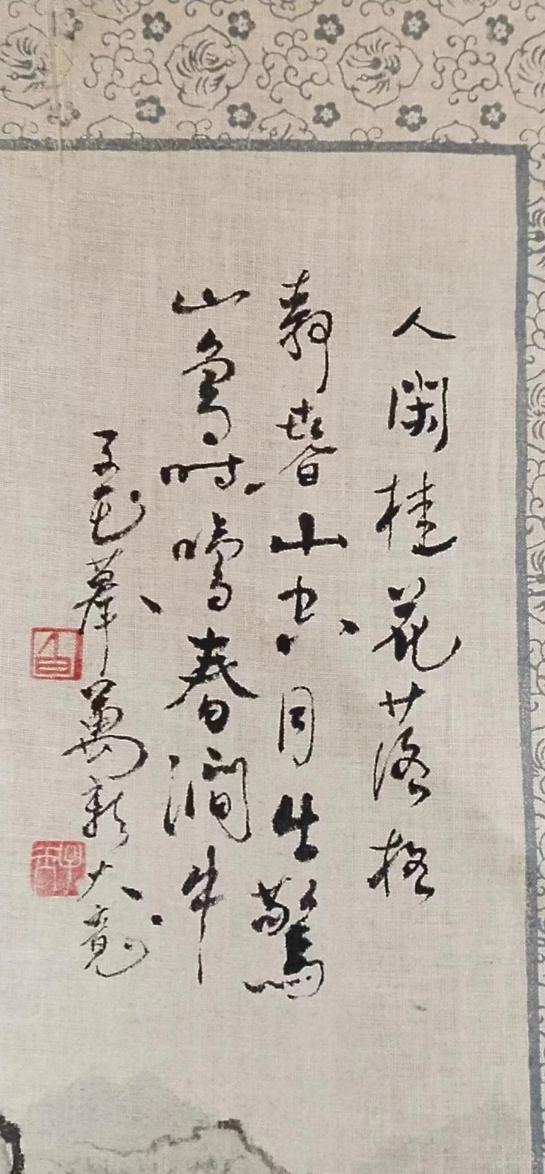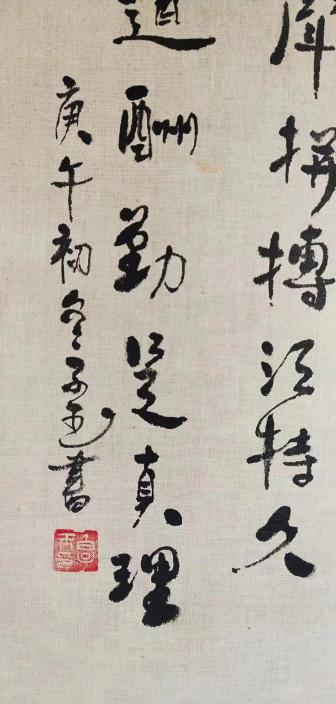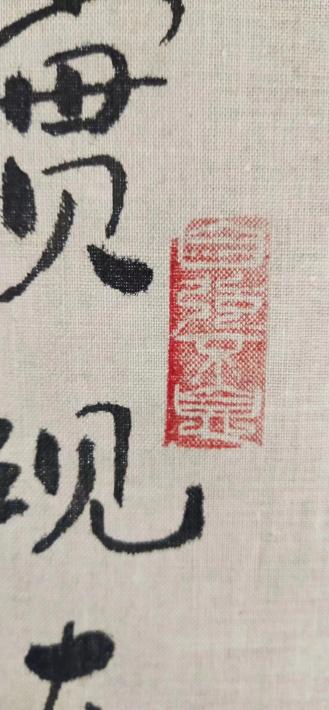 欲了解更多精品详情扫描文中二维码与藏家取得联系
  For more details about the boutique, scan the QR code in the text to contact the collector